The 22 best leave-in conditioners to fight dryness and frizz, according to experts
When it comes to hair qualms — whether it's damage, dullness, frizz or something else entirely — chances are you might be in need of some hydration. Fortunately, there are a lot of ways to help make sure your hair gets the TLC it deserves — conditioners, hair masks, hair oils and of course leave-in conditioner. Perfect for those of us who don't want to spend a whole lot of time on a complicated hair care routine, leave-in conditioners are one of the simplest ways to provide your hair with tons of benefits, sans the effort.
What is a leave-in conditioner?
"Leave-in conditioner, much like traditional conditioner, is used to detangle and provide additional moisture for the hair," explains hairstylist and John Paul Mitchell Systems brand ambassador Paula Peralta. "Unlike traditional conditioner, which is meant to be rinsed out, a leave-in conditioner is left in the hair," she explains.
However, it's not a replacement for a rinse-off conditioner, adds celebrity hair colorist and founder of TO112, Luis Pacheco. While he agrees that a leave-in conditioner should protect and add additional moisture to dehydrated or damaged hair, "it should also serve additional purposes like UV-protection, anti-breakage and anti-frizz properties."
"Think of leave-in treatment as the third step to your normal shampoo and conditioner regimen," explains Castillo Bataille, celebrity hairstylist and Matrix brand ambassador. It's a great way to add moisture and protection back into your hair, especially when it may have been lost throughout the day or after a long, hot shower.
"The great thing about leave-in treatments is that everyone can and should be using them, no matter what your texture is," Bataille adds. Ouai director of education Diana Pratasiewicz, agrees. "It's the ultimate multitasker and could bring world peace to the beauty world," she raves. Who doesn't like the sound of that?
Ahead, we talk to five hair experts that share 22 of their holy grail leave-in conditioners. They break down the best options for those with curly hair, fine hair, frizzy hair and pick out some drugstore options that just go to show you don't have to spend a lot to see a big difference in your hair.
"The green orange and oakmoss scent on this product is incredible," shares Pacheco. "It's formulated with cupuaçu butter, which is an ultra lightweight mega hydrator." He explains that it works great as a leave-in on thick, coarse curls to moisturize and also define hair texture.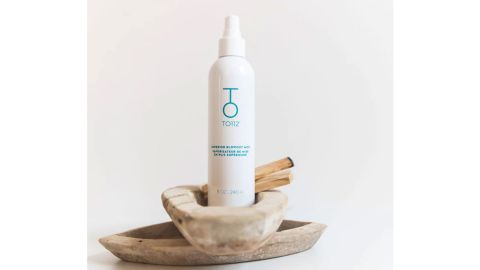 "This leave-in eliminates frizz," shares Pacheco. "It is heat-activated and creates a lightweight, glass-like finish on the cuticle layer to seal in moisture and create a brilliant shine," he explains. Ingredients like tamanu, grapeseed and blackseed oils hydrate and strengthen the hair shaft. "The hair is left so incredibly soft and shiny — it lasts for days and stands up to humidity."
Read the full article here.